AASGON DIRECTORS & TRUSTEES
Abdul 'Dewale Mohammed
Founder & Group Executive President
H.E. Lansana Kouyaté
Former Prime Minister of GuineaFormer Assistant Secretary-General in the UN Department of Political Affairs Vice President of the United Nations Economic and Social CouncilFormer Executive Secretary of the Economic Community of West African States (ECOWAS)
Prof. Salma Abbasi (PhD, FRGS, FCMI)
Chairperson and CEO, eWorldwide Group
Prof. Shawn Chen
Founder, Chairman Sias Group and Sias International University, China
Prof. Alioune Gueye
President Africa Challenge Group, Casablanca, Morocco
Dr. Sandeep Marwah
President Centre for Education Research and Growth (CERG)Chancellor AAFT University
Nana Dr. Appiagyei Dankawoso I
Immediate Past President Pan African Chamber of Commerce (PACCI) & Ghana National Chamber of Commerce (GNCCI)
Brijesh Mathur
AASGON Secretary-General
Managing Partner BMC Advisors
Prof. Sir Manuel Freire-Garabaly Nunez
Founder and Chairman, AL-Khalifa Business School, Switzerland
Prof. Jaganath Patnaik
Vice Chancellor ICFAI University Sikkim, India
Dr Parvez Hayat
Independent External Monitor /Ombudsman for State Bank of India, Bharat Railways, Electronics, Ministry of Defence. Former Director General of Police (DGP), India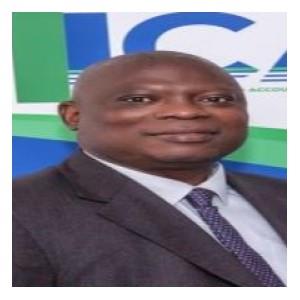 Dr. Ily Maisanda
Founder & CEO Maisanda & Co, Chartered Management Accountants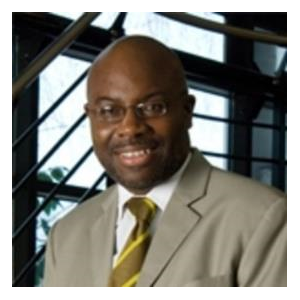 Prof. Paul Phillips
Professor of Strategic Management and former Director, Kent Business School, University of Kent, UK
Julie Agbowu
CEO All Inclusive Training and President Croydon Chamber of Commerce
Dr. Rania Lampou
STEM instructor, Greek Astronomy and Space Company and Greek Ministry of Education
Khadija Ali
President & CEO at Global Language Connections. Minnesota, USA
Sajid Hashmi MBE
Founder & CEO Exquisite Solution, Manchester, UK
Silvana Mariel Munoz
Founder, Director and CEO NextGen Global Movement, Buenos Aires, Argentina
Emmanuel Atsu
Founder and CEO Royal Shemesh Ltd. and Executive Chairman of Anakosmos Group
Sachin Vats
Founder and Executive Director, Gurukul The School, Ghaziabad, India
Ishmael Balogun
President Nigerian-Indonesian Chamber of Commerce and Industry
Kamara Unisa
CEO of Global Speakers Platform and Founder of Kamara Youths.
Arijit Bhattacharyya
Founder Virtualinfocom, Founder & CEO World leader Summit & Founder Coinnovate ventures
NV Vijayakumar
Founder and Editor in Chief, the NFAPost
Ambassador Prof Muhammadu M.O.Kah
Permanent Representative, of the Republic of Gambia to the United Nations in Geneva and Vice President Human Rights Council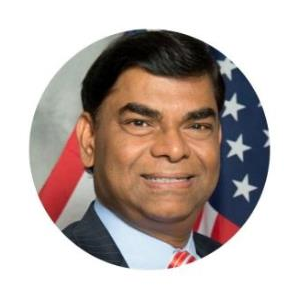 Dr. Hari Eppanapally
Chairman The CIC Group and Founder Lead Foundation Global (USA)
Dr. Abdulla Rasheed Ahmed
Minister of State for Education, National Institute of Education, Male, Maldives
Prof. Etienne Ehouan Ehile
Former Secretary-General, Association of African Universities (AAU)
Dr. Anil Khaitan
Chairman SNK Corp & Past President PHB Chamber of Commerce
Sanjeev Seth
Chairman & Managing Director, Business Press India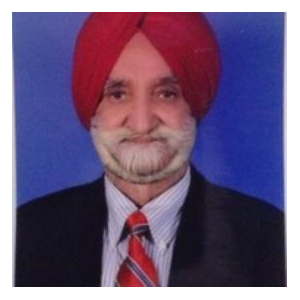 Mohan Singh Sudan
President & CEO- Chamber for International Trade & Industry (CITI)
Dr. Alistair Soyode
Founder and CEO Ben Television, UK
Prof. Andy Corneliu Pusca
President, Danubius University, Galati, Romania
Pramit Maakoday
Founder/ Director Indo-US Health Initiatives, and the e-Kisaan Foundation.Vice President International Region of Computer Society of India (CSI).
Prof. E.B. Khedkar
Vice President, Ajeenkya D Y Patil University, Pune, India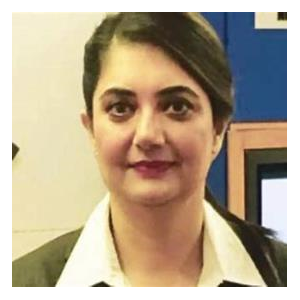 Harpreet A De Singh
Executive Director Air India. Former CEO Alliance Air
Prof. George V. Antony
Regional Director, Institute of Directors (IoD) India and Director Providence School of Business, Kerala, India
M.J. Puri
Director Asian - African Chamber of Commerce & Industry Foundation (AACCI)
Ms. Hari Priya Shah
Director Global Governance News Group Samagra Sloutions Ltd., London, Adan Corporate, Partner Private Equity
Jeroninio J. Almeida
Founder International Confederation of NGOs
Arun Kumar Sakhuja
Chartered Accountant
Prof. (Dr.) Lakshmi Mohan
Group Head – CIR Chief Coordinator – SRC, IIT Bombay, MHRD AV Campus, Vinayaka Mission's Research Foundation (VMRF) Paiyanoor, Chennai - India
Kumar Rakesh
Editor-in-Chief/Director Global Governance News Group Samagra Communications Pvt Ltd East Delhi, India
Dr Paresh Rughani
International motivational speaker and visiting professor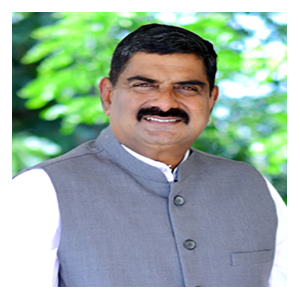 Prof. Pratapsinh Kakasaheb Desai
President Indian Society for Technical Education (ISTE), New Delhi.
Dr. Neena Richie
Business Woman, Film Producer, Actor, Philanthropist, United Kingdom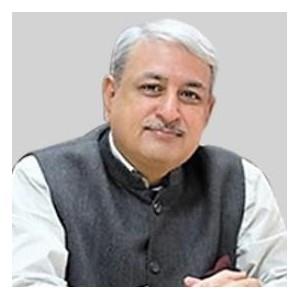 Prof. Anoop Swarup
Founding Vice Chancellor Jagran Lakecity University and Chairman Center for Global Nonkilling, Hawaii
Dr. Sajith Kumar PK
CEO and Managing Director IBMC Group, UAE
Onkareshwar Pandey
Editor in Chief, India Observer Press
Nixipt (Nix) Rawal
CEO & Founder Uni Source Inc
Dr (H.C.) Pramod Kumar Rajput
MLE℠ Member of Leadership Excellence, Harvard Square. Seasoned corporate professional.
Prof. Ujjwal K Chowdhury
Secretary at Global Media Education Council
Faiz Askari
Founder SME Street.in (Vertical Business Media Pvt. Ltd.) Co-Founder Aqshara Content Solutions LLP
Sanjoy K Roy
Chairman & MD Teamwork Arts
Dr. Meera Venkat
The President and CEO, Raise Global, India
Prof. (Dr.) Marius Emeka Adimmadu
Chairman Corporate Development & Assets Mgt. Ltd., Member Advisory Board Asian-African Chamber of Commerce and Industry (AACCI).
Prof. (Dr.) Sayalee Gankar
Vice Chancellor, D Y Patil University (DYPU), Pune, Maharashtra, India
Prof. Yogesh Kumar Upadhayay
President · ‎Federation of International Trainers & Speakers (FITS)
Marcia Mar
Peace Ambassador, Multicultural artist Storyteller, Poet, Writer, Painter and illustrator, Singer, Songwriter and Mimesis live art performer
Ambassador Anil Trigunayat IFS (Retd.),
President Millennial India International Chamber of Commerce Industry & Agriculture (MIICCIA)
Dr. Daivata Patil
Assistant Professor Department of Communication and Journalism, University of Mumbai Mumbai, India
Abdelkhalig O. Mohamed
CEO Gulf Conferences
Prof. Ashish Dongre
Prof. Ashish Dongre Vice President, the Solar Energy of India (SESI) and Executive Council Member, Indian Society for Technical Education
Dr. Manoj K Raut
CEO & Secretary-General at Institute of Directors (IOD), India
Dato Thiwakaran Muagan
Secretary General, Federation of Asian African Trade Development and Investments
Prof. Manjula Srikanth
CEO, Founder of V2 Learning Solutions and President, Lions Clubs International, Bangalore
Dr. Dnyaneshwar Manohar Mulay
National Human Rights Commission, India
Abdul Mumini Yunusa
Founder, Chairman and CEO Links Group Limited
Farooq Khatta
Founder and President M3AT-GUN
Jinu Mathew
Strategic Partnerships Director of Westland Partners, UK– a boutique Investment Banking Advisory specializing in M&A, Capital & Business Growth
Abraham Paul Vatakencherry
Global Influencer, Mentor & Strategist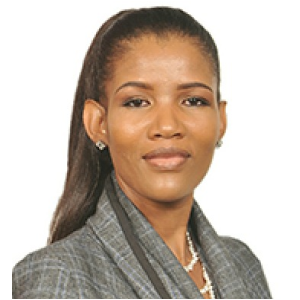 Mmantlha Sankoloba
President OACPS Business Forum